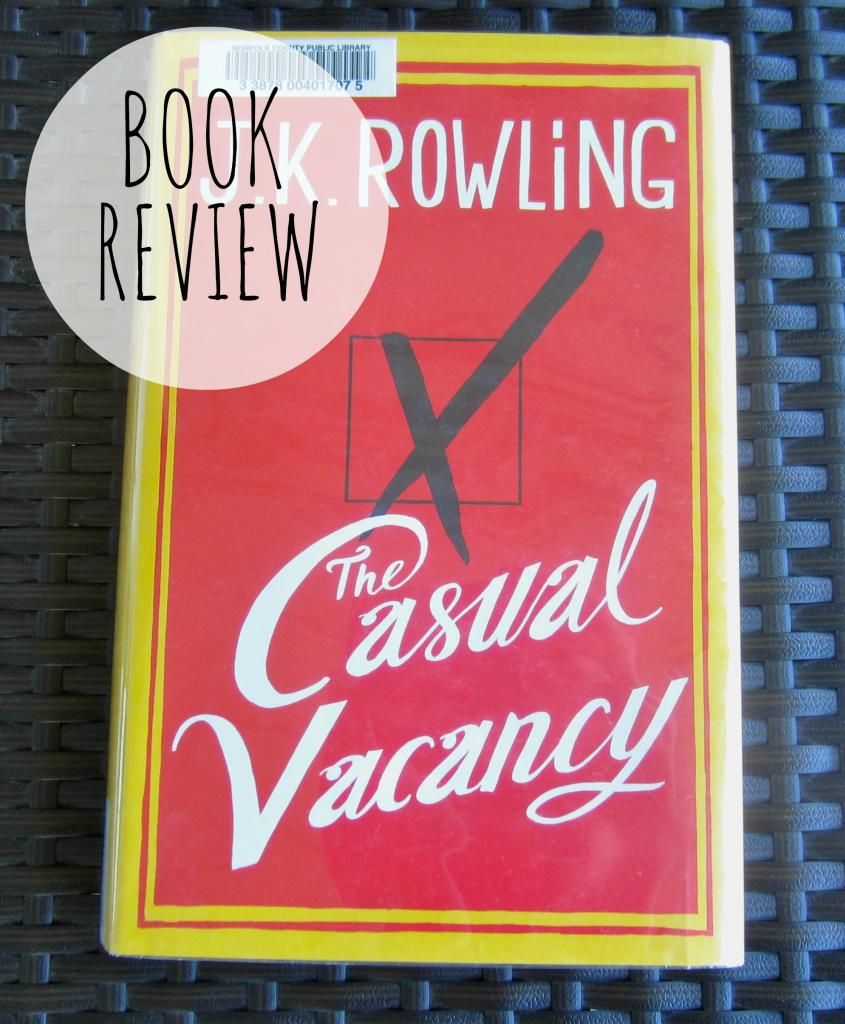 Like anyone who grew up around the time that Harry Potter books have emerged, I am a big fan of J.K. Rowling! Primarily because she wrote the best book series ever in the history of books. I am an avid Harry Potter lover, so much so that I've convinced Alex to finally pop his Harry Potter cherry and read it. Needless to say he now loves that stuff!
When I realized that Rowling wrote another book called "The Casual Vacancy" I was immediately interested in reading it. She could do no wrong, right? Well not exactly. The book started out like a normal novel, something happened, then you get introduced to the characters. Typical stuff.
After reading about half the book I've noticed that this book has been going downhill from page 1. Not in the sense that it wasn't a good book,but it was just so depressing. Literally nothing good, or happy, or cheerful happened the entire time. The further you get into this book the more you see how messed up all of the characters are. Finally, the ending was the saddest thing you could possibly think of and I promise you I am not exaggerating!
Basically this book is the polar opposite of what Harry Potter books have been. So if you are looking for something resembling those feel good, funny books then this is not the book for you. It deals with a lot of troublesome subjects as well, so it's definitely a book for adults. I give it a 3.5/5